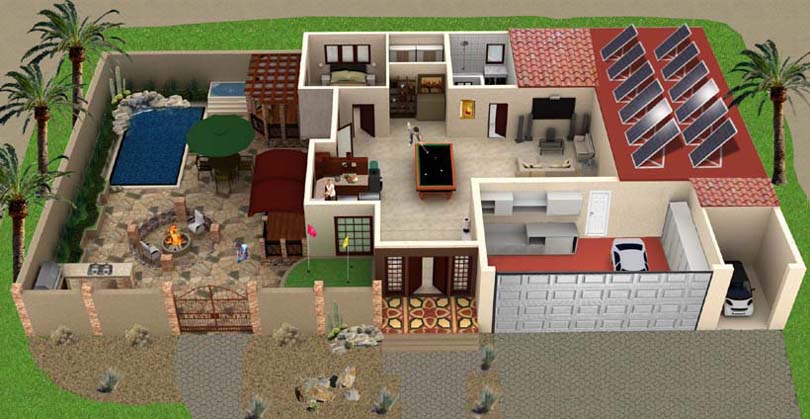 Pavers/ Stone
Roofing Wholesalers
C and M Building Materials
Unique Construction
Patio Furniture
The Patio Place
Outdoor Living Concepts
Awnings/ Blinds
Savannah Shutter Company
Country Club Awning
Patio Covers/ Sunrooms
Shade Builders
Atlas Awning
Pool/ Spa Design / Maint
Leslies Pool Supply
Vacation Pools Inc.
PEERLESS POOLS & SPAS
Gameroom / Entertainment
Gameroom Gallery
Security Gates / Entry Gates
AMS Gate Services
Firepit/ Masonry
Desert Glasscape Products- Glass rock
Teserra
InDoor Kitchen
Perri Construction
Unique Construction
Precision Works, Inc
OutDoor Kitchen/ BBQ
Outdoor Living Concepts
Unique Island and BBQ
Furniture/ Decor
Art In Nature By Beatrice
Modern Way
Hardware / Supplies
C and M Building Materials
Roofing Wholesalers
Garage Organization
Garage and Closet Butler
Garage
Custom Closets/ Organization
Canyon Closet Co
Solar Panels
Absolute Electric
Palm Desert Solar
Roofing Materials
Roofing Wholesalers
C and M Building Materials
Roofing Contractors
Reliable Roofing
Valley Urethane Foam Roofing
Audio Video / HomeTheatre /Computer
Desert Mobile Computer Repair
AMS Audio / Video Services
Hargate Theatre Vision
Design/ Art / Pictures/ Framing / Painting
Art Works Gallery and Framing
Nikko Contemporary Gallery
Art In Nature By Beatrice
Lasalle Painting Inc
D and D Painting
Artificial Turf
Back Nine Greens
Security / Alarm
AMS Security & Surveillance Services
Windows / Custom Glass
Sans Soucie Art Glass
Exterior Doors / Locksmith
California Window & Door
Sans Soucie Art Glass
Palm Desert Door & Hardware
Locksmith Around The Clock
Palm Springs Door and Window
General Contractor/ Construction
Perri Construction
Interior Doors
Sans Soucie Art Glass
Palm Springs Door and Window
Palm Desert Door & Hardware
California Window & Door
Auto Repair/ Maint./ Rentals
West Coast Rent A Car
European Auto Service, Inc
Ramona Tire
Garage Doors
Precision Garage Doors
Golf Cart
Electric Car Distributors
Concrete/ Asphalt/ Resurfacing/ Pavers
Pacific Concrete Design
Sanchos Landscape Construction
Landscape Design
Sanchos Landscape Construction
Valley Landscape Service
Landscape Maintainence
Ruben Ascencio Gardening Services
Bob Hutchesons Sprinklers
Landscape/ Garden Supply
La Hacienda Nursery
Mollers Garden Center
Tree Trimming/ Arborists
Ruben Ascencio Gardening Services
Home Services
Fantastic Pest Control
Garage Floor Surfacing
Sanchos Landscape Construction
Pacific Concrete Design
Lasalle Painting Inc
Auto Paint/ Body/ Windshield/Tinting
Rembrandts Paint and Body
Plumbing Repair / Remodel
Sandpiper Plumbing
Perri Construction
Doug The Plumber
Electrical / Lighting
Absolute Electric
Community Electrical
Flooring - New Install / Clean / Repair
Urtiaga Floor Coverings
Unique Construction
Southwest Tile Care
Always Awesome Cleaning Service

Welcome Homeowners to Desert HomeCierge. A FREE Business Referral And Information Network, here to assist you with home improvement, your family, pets and professional services. We expedite answers; stand with you, empower you and require a level of integrity of all our local contractors and merchants. We strive to provide the best choices for spending your hard earned dollars. Also with Desert HomeCierge, working together we provide monthly charitable contributions to our desert communities.
One Click. One Call.
It's Simple.. Local.. Support..
Just place your cursor over our "Charity House" or a menu area that you need and our referral will Pop-Up with a phone extension. Pickup your telephone and Call to our main number (760) 568-1200, enter the extension of the business you would like, you will be directed to that business immediately. No other phone numbers to remember, just a four-digit extension, OR press zero to speak with a personal assistant.
We Expedite Answers

. Not quite sure who to talk to. Not quite sure what to do about a repair you have never dealt with. Just call and we will put you in contact with a qualified business professional or contractor. We are here to help.

We Stand with You

. HomeCierge is here to refer a competent and fair business you will decide whether to use or not. Our

service guarantee*

and 5 Commandments will assist you in making sure your expectations are met. If you are in need of a contractor, please pick one of our many sources. Our

HomeCierge Advocate

is here to help you when you need to understand terminology, fair pricing, or just communication issues. We are ready to assist you with your home improvement and repair needs.

We Empower

. As a HomeCierge member you have the power; to get a phone call one hour prior to your scheduled arrival of your service technician if there is a delay; to talk with us if you are not able to get satisfaction from the merchant business; to have a

HomeCierge Advocate

arrive at your home, if desired; to help if you feel you need help. When dealing in areas not familiar to you, we provide a feeling of strength when many times there is a feeling of weakness. Your purchase is tied to the millions of dollars spent every year by our members. You are now empowered.

We Require Integrity

. Whether we refer a visiting merchant or a member merchant we expect a standard of business ethics and reliability that is contained in our 5 commandments.